The senior volunteers with Seniors To The Rescue
want to help all animals in need.
Currently we have two programs that help rescues and shelters. Can they help yours?

Our Boo-Boo Bags, pet first aid kits, have helped rescues raise donations. They have sold for $5.00 to $10.00, but you can set the price.  They are yours to use for however they can help your organization the most.  Use them as a gift for a donation, give to a new adoption family or sell at an adoption event.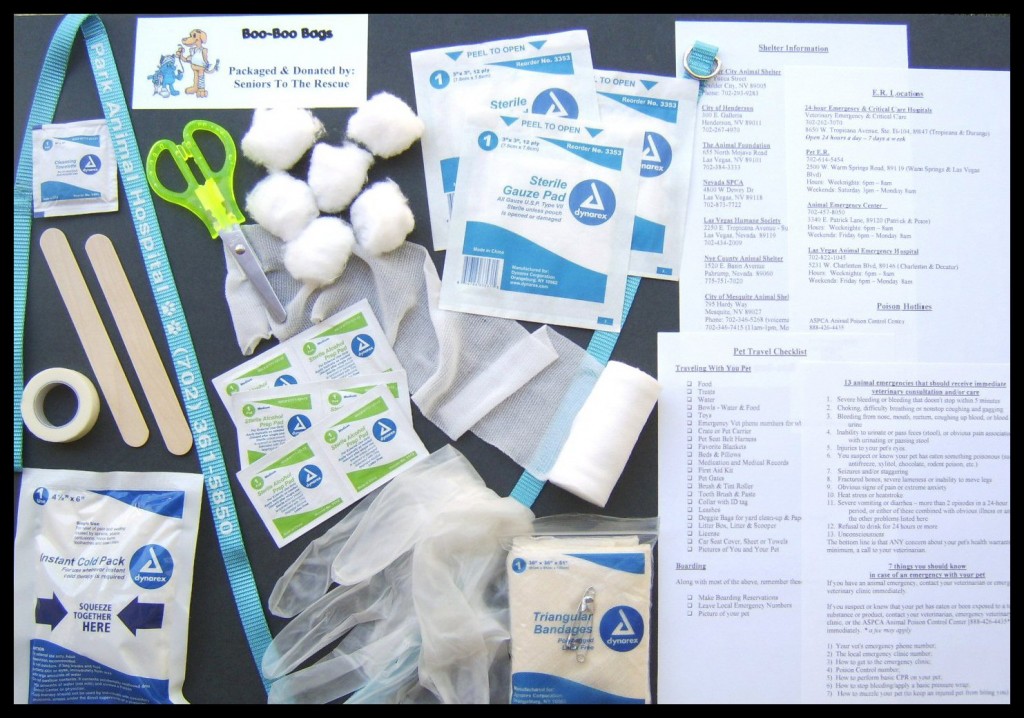 Our second program, Snuggle Beddies, knotted fleece blankets, are wonderful for those loving animals waiting for a forever home.
Do you have a project our seniors can help you with?  What can we do that will save your organization time so you can donate more time to finding homes for your loving animals?
Bag items for an event
Stuff envelopes
Put together your adoption folders
All programs and projects are done with a volunteer present and checked for accuracy.
Click here to contact us today if we can help.