Thank you for all who came to our Craft & Adoption Event this past Saturday.  I know you have to agree there were some beautiful items there.
The Animal Foundation brought two of the most adorable dogs for adoption, Razzy & Precious.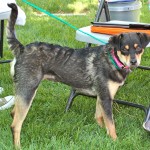 Razzy had a very interested Momma who was going to bring her dogs to their facility to see how they got along, so we're hoping see will be on her way to a forever home.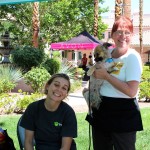 Precious was well, just Precious and ready for adoption.
Please share this post so that these adorable little ones go home soon.