Board Of Directors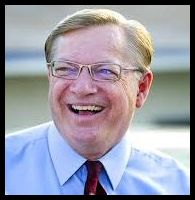 David Robeck, Director of Seniors To The Rescue, holds a BS degree in Finance and a Master's degree in Business Administration from the University of Nevada, Las Vegas. Mr. Robeck has been overseeing financial management of nonprofit organizations in Las Vegas for over 30 years.
David Robeck is passionate about improvement in nonprofit outcomes and business & community engagement. Robeck has been an enthusiastic board member, officer and volunteer at various nonprofit organizations including Big Brothers/Big Sisters, Nevada School of the Arts, Discovery Ministries, Nevada Economic Development Company and the Nevada Small Business Development Center. He served as Executive Director of Social Services for The Salvation Army and United Methodist Social Ministries He has been instrumental in the creation and development of dozens of nonprofit organizations and NGOs.
Mr. Robeck later served as regional director of a small business loan program at seven banks in three Russian cities for the European Bank for Reconstruction and Development (EBRD). He has also been an executive at Citibank, Wells Fargo Bank, and several community banks.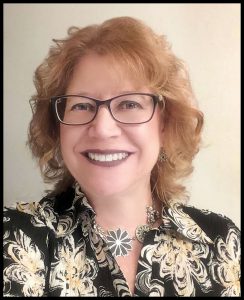 Gail Mayhugh, President, and Treasurer of Seniors To The Rescue, has over 35 years of business, management and training experience. While she currently owns GMJ Interior Design, LLC, a successful interior design firm for 30 years, she also worked for Citibank of Nevada for 11 years, where she held the positions of, Mortgage and Loan Processing Manager, Credit Officer and was instrumental in starting their Business and Professional Commercial Loan Department. Both in her business and while at Citibank, she developed new products, programs, and procedures.
When Ms. Mayhugh first came to Las Vegas in 1980, she volunteered with the State of Nevada in their senior community outreach program, where she helped housebound seniors with companionship and errands. She was on the Board of Directors as Treasurer for the American Institute of Banking, a nonprofit for the banking industry, served on the Public Relations Committee of Assistance League of Nevada and on the Design Education Advisory Board for the College of Southern Nevada.
Along with bringing her business experience she has personal experience in the challenges of seniors in assisted living communities with her Mother. She has seen first-hand the difficulties seniors go through transitioning from active independent living to sedentary and regimented days, becoming idle and bored. From the time she spent visiting with her Mother and other residents, Gail recognized their lost connection to the community and their shared love for animals.
Gail Mayhugh is also an animal rescue advocate, blogging about events and opportunities to help rescue animals and groups, as well as rescuing her own two dogs. She learned of the staggering number of homeless pets in Southern Nevada alone and the overwhelming needs of shelters and rescue groups. The needs of the seniors and rescue animals are what inspired Gail to start Seniors To The Rescue.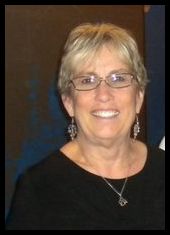 Judie Highmiller, Secretary of Seniors To The Rescue, has been in an administrative role for over 50 years. She owned a Mail Boxes Etc. for 15 years and is currently the Administrate Assistant for an electrical contractor, as well as running a jewelry business.
Ms. Highmiller has been the President of Beta Sigma Phi Chapters in the United States and Europe, the President of the German American Officers Wives Club and Americas Business Woman's Association. While in all these organizations she developed programs to support the local communities and raise funds for charity.
Ms. Highmiller is very familiar with the needs of seniors in assisted living communities. Along with helping a life-long friend transition her life to assisted living, her mother was in an assisted living community.