Finding New Ways to Stay in Touch with Senior-Friendly Technology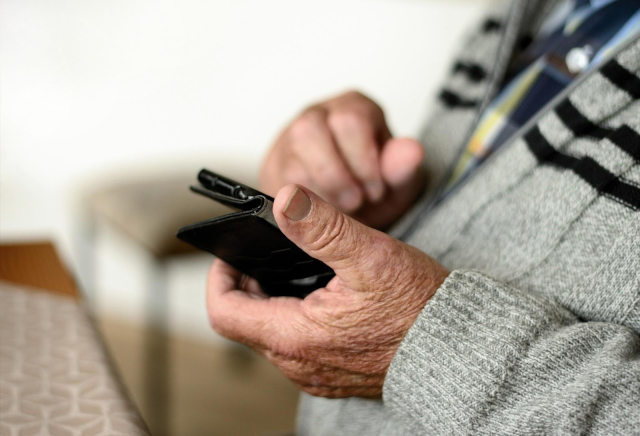 Many seniors wish to have more contact with loved ones but may cringe when it comes to dealing with new technology. Learning how to use a new device takes time and patience — and the tutorial of a tech-skilled grandchild doesn't hurt, either. 
Seniors who are braving the new territory of technology do not want to miss out on what is going on with loved ones. In a world where family members are texting and sending photos with their phones, seniors may feel compelled to join in. It is a great way to stay updated on family life — you may even decide to send a few selfies of your own. 
Exploring Options and Upgrades
As seniors consider the vast range of tech available, a good place to start is to explore the reasons you are looking for the new device. Thinking about your intentions ahead of time can narrow down the search and ensure that you are getting what you need. There are many types of smartphones that range in complexity, and there are plenty of tutorials on how to use these devices.
Maybe you already have a phone, but it doesn't have internet capability or texting options. 
Perhaps you are looking at new devices in order to video chat and email loved ones, surf the web, or join social media groups. If you are unsure of how to set up and use social media, there are instructions and guidelines available to simplify the process.
There are plenty of good reasons to consider a new device, even if you are simply interested in playing word games or exploring the endless universe of apps. Some apps can even help with monitoring health conditions and offer reminders for taking medications. With your new device, you could learn a new language, practice memory strengthening games, or get craft ideas.  
Upgrading or investing in a new smartphone can offer many benefits, including expanded access to the internet and enhanced communication options with loved ones. There is a wealth of technology available that can assist you with staying connected and exploring new ideas and interests. 
Ways to Save
New technology can be expensive and could push your budget to the limit. If you would love a new device but worry about the cost, there are ways to have access to the tech without breaking the bank. Look for discounts and special savings offers that are frequently available. 
Often there are special deals and offers on smartphones, particularly when the consumer signs onto an unlimited data plan. Companies also encourage customers to buy new devices by adding the cost of the phone to the monthly bill to reduce the financial strain of having to pay all at once.
After you have your smart device in-hand, you may decide to take AARP's advice and upgrade your home with other smart devices that can help you save on utility bills. Heat and cooling expenses, as well as electricity costs, can be reduced with smart home devices. 
Exploring new tech options can help seniors stay in touch with loved ones. You will enjoy sending and receiving pictures of family and friends while exploring the world of apps, podcasts, and social media. 
If you are a senior who craves social connection and purpose, consider looking into seniorstotherescue.org, a non-profit, volunteer-run group connecting seniors to assist animals in need.